The City of Alpine is pleased to announce the WINNERS of the 2020 #AlpineTXPhoto Contest!
Free and open to the public, this annual contest is an opportunity for our visitors from near or far as well as local community members to showcase their photographs and videos.
Participants are asked to capture the city of Alpine, Texas (and/or its surroundings) in a personal, reflective way to reveal the personality of the town through their eyes. The city itself has a rich history, a variety of architectural and natural landmarks and scenic views of all types and sizes. Through the artist's own lens and outlook, Alpine's persona will bloom with high-quality, inspired and surprising imagery.
Entrants have the chance to win one of the following cash prizes. In celebration of TEN YEARS(!!) of photo contests, the prize amounts have been increased for 2020.
H.L. Kokernot, Jr. Memorial Award – $750
(named in honor of the creator of the remarkable Kokernot Field, home of the Alpine Cowboys baseball team)
Henry Charles Trost Memorial Award – $250
(named in honor of the principal designer for Trost & Trost, architects of the historic Holland Hotel and many other signature buildings throughout the region)
Twin Sisters Award – $100
Hancock Hill Award – $100
"A" Mountain Award – $100
Click here to view the complete Photo Contest Rules. Two changes, just for this special "Best Of the Decade" tenth contest: This year, you can resubmit images from previous contests and the number of entries allowed is increased from 5 to 8!
Any questions can be directed to photos@visitalpinetx.com
This year's photo contest judge is David Winslow! For the past 30 years, David has been photographing in Texas, Mexico, Guatemala and the southwestern U.S. He has exhibited his work at galleries in Mexico and Texas. After living in Mexico for 14 years, he currently resides in Alpine, Texas, where he has owned and operated Galeria Mañana since 2017. He spends his free time photographing in the Trans-Pecos region of Texas and wherever his travels take him.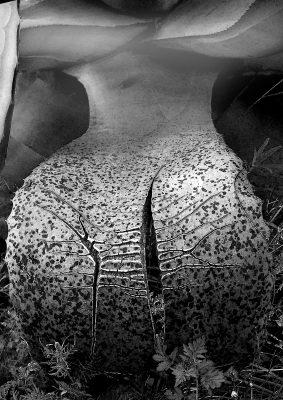 Galeria Mañana is located in downtown Alpine, Texas, next to Front Street Books. The gallery displays photography by David Winslow, digital prints in color and in black and white, and the works of artists and artisans from Mexico. Besides Winslow's photography, the gallery features metal sculptures by Arturo Cabrera (a second-generation metal sculptor living in Mineral de Pozos, Guanajuato, Mexico; hand painted southwestern-motive rustic wooden furniture pieces from artisans in Michoacan, Mexico; collections of alebrijes (hand painted wood carvings from Oaxaca, Mexico); and intricately painted pottery from Mata Ortiz, Chihuahua, Mexico as well as Mexican and Guatemalan clothing and jewelry.