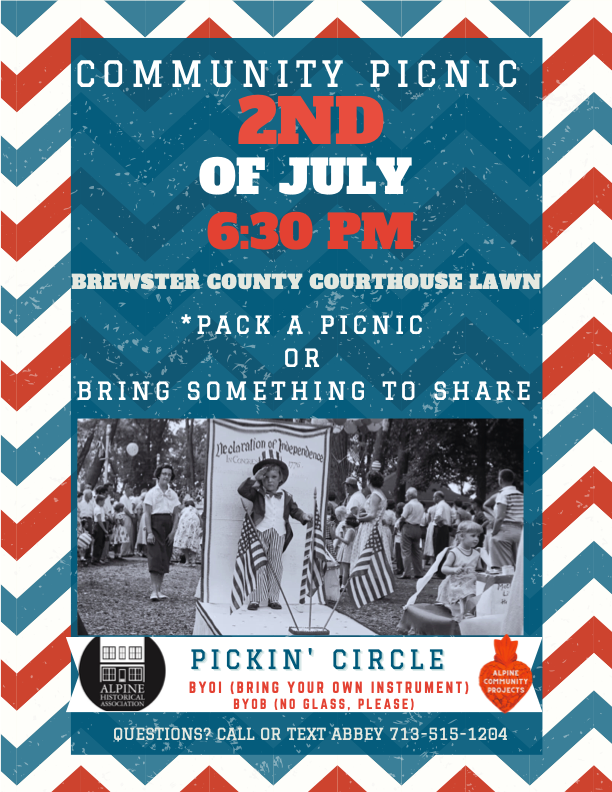 Brewster County Courthouse
201 W Avenue E, Alpine, TX, United States
Enjoy a Community Picnic on Sunday July 2nd at 6:30pm! Everyone is invited to gather on the Brewster County Courthouse Lawn. Check out the flyer for details on food, drinks and music!
Kokernot Park
1500 Fighting Buck Ave, Alpine, TX, United States
Alpine's Annual 4th of July Celebration!! Parade, car show, vendors, live music, and fireworks at Kokernot Park!