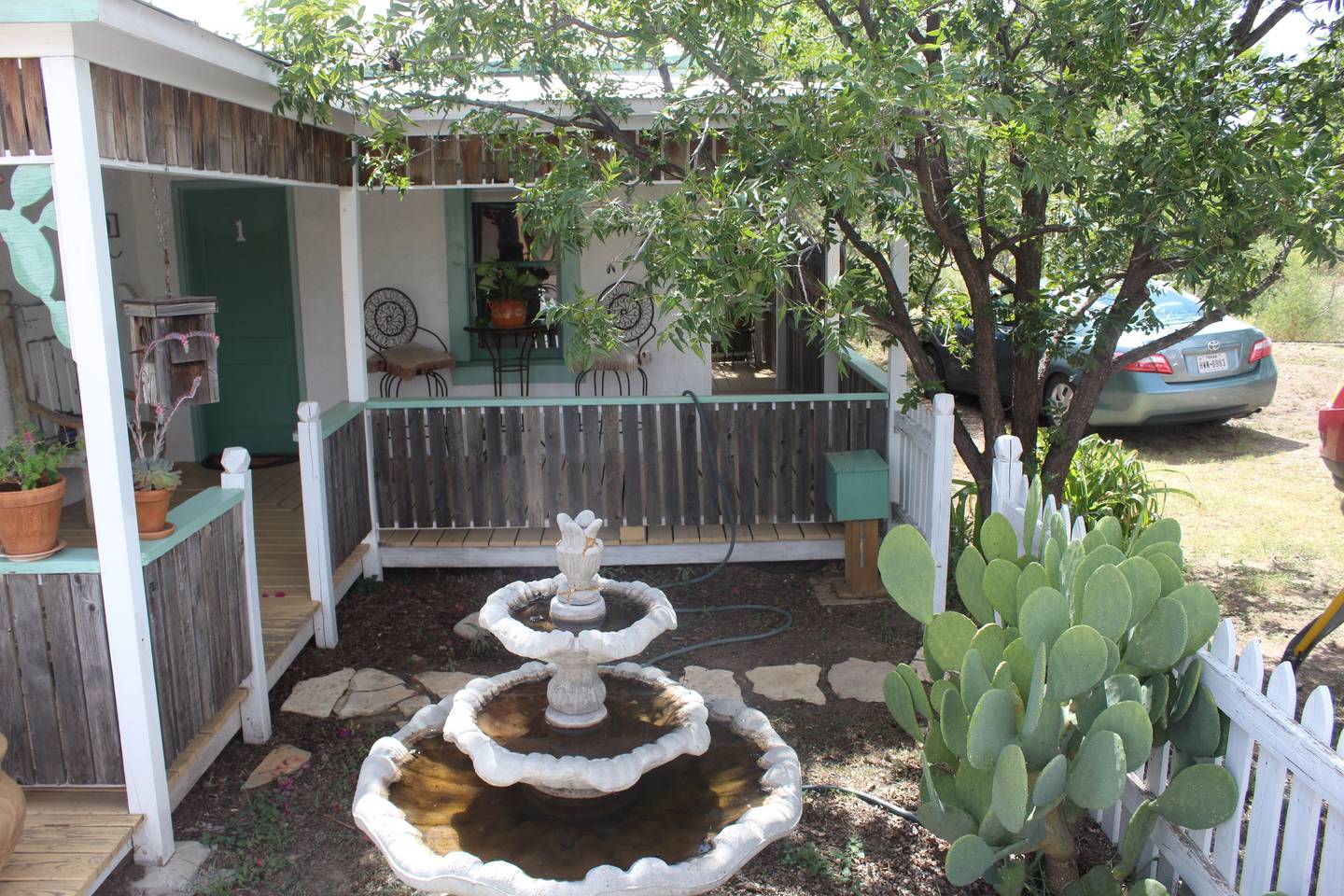 Alpine Creek Cottage 1
Alpine Creek Cottage is a quaint little cottage tucked right up against Alpine Creek. Alpine Creek runs through Alpine and serves as a thoroughfare for wildlife, including deer, javelin and fox. All of which we have spotted on many occasions. So an appreciation for wildlife is a good thing if you are considering booking this room.
After nearly two decades of disuse we have restored the Cottage, taking care to keep as much of the original building intact.
409 N. 5th St., Alpine, TX 79830

(432) 214-5523