Address: 410 E. Holland Ave. Alpine, TX 79830
Phone: (432) 491-8610
Website: https://www.facebook.com/Ole-Crystal-Bar-1166741036706560/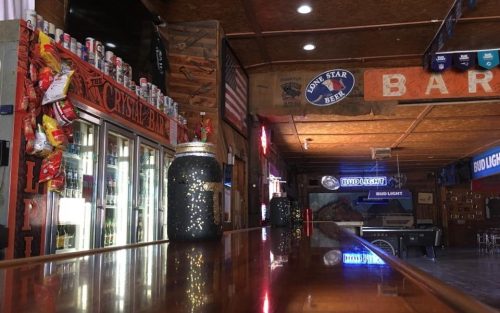 An 18+ family-friendly watering hole. A place where nobody is a stranger! TVs, pool, shuffle board, bands, inside and outside seating, and much more! Open 7 days a week 2pm-2am!
A blast from Alpine's past recently returned when Ole Crystal Bar was reopened in March 2017 under new ownership. Day Manager Richard Cavness remembers growing up in the family-friendly bar during its heyday, known then as simply Crystal Bar.
"It's always been a good place for live music," said Cavness. "Everybody used to bring their kids. Everybody would hang out. It was a good time. It was a good time period." Canvess' goal for Ole Crystal Bar now is to bring music to Alpine every weekend from experimental grunge to country and all things in between.